Project: A Week In The Life
Time Limit: end of June
Song: "In My Life" - The Beatles
Sanity Level Status: a bit dizzy of excitement, anxiety, ..and FEAR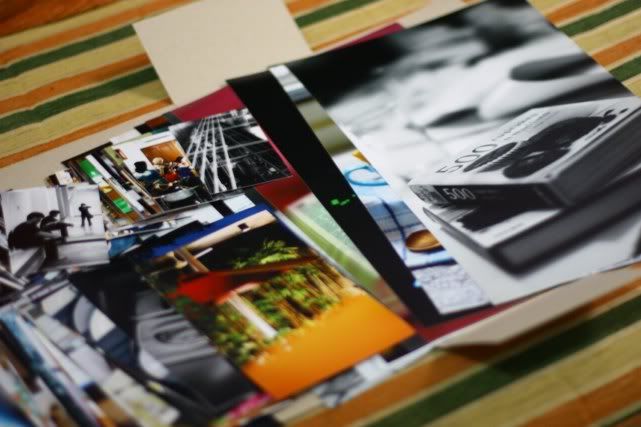 To
quote
Ria Nirwana
, The Jedi of Indonesian Scrapbooking, "The photos are here!!"
But of all these friends and lovers




there is no one compares with you..
Jiaahhh..!!
*loncat menari salto jungkir balik di udara*
Ok,
ok.. woman,.. breathe.. breathe..
Now, now.. they're not perfect. I had hundreds of "what if" moments, and "gosh, it's not supposed to be like this, it should be like that" turning points, and yes, I wished I did some toning to some photos, some cropping, some more toning, et cetera, et cetera, peter cetera. But you know, I'll follow my
Jedi Master
, who engraved this on her wall:
"I know my limitations, and then I
ignore
them."
So
I just ignored all the flaws. I threw my cautions to the wind and enjoyed the photos anyway. You know I interpret the words to my liking, again, i don't care :)
I
haven't done anything to the photos. To be honest, I still don't know where and how to start. And I have to admit I'm a little bit scared. No, I'm
scared
to death! Actually I've been scared since Ria asked me whether or not I want to join this project. I am so intimidated by those advanced scrappers, I am oh-so-scared to the bones. But, my bad habit is that although I'm scared of doing something, I always end up doing it anyway. Haha.
So
yeah, here I am with my photos. Loving
Adorama
so much. Loving the adventure and all the surprises I know waiting in front me. Loving my life. And still don't know where to start. Help me.
Though I know I'll never lose affection
For people and things that went before
I know I'll often stop and think about them
In my life, I love you more
"In My Life" - The Beatles
...